Now a Days Internet Mobile Banking is became more familiar because of their usability and easy approaches. But we all know with some positive changes there is some negative impacts of internet mobile banking apps security issues there. Here i would like to address you some basic and most important internet mobile banking apps security tips and tricks to safe your online information and protect your data from  online Fraud and hakes. Mobile Banking Apps Security has revolutionized the way we manage our bank accounts. Internet banking did make our lives easier by letting us bank from the comfort of our desktops and laptops.
But, mobile banking has tremendously increased this level of convenience. What took several hours to deposit an amount of money by standing in a queue, filling forms, etc., now takes a few taps on a mobile or tablet device.
Online Mobile Banking Apps Security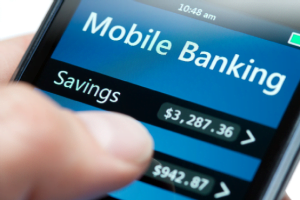 All thanks to the advent of mobile banking apps security. But as convenient and easy this technology is, it has its own share of disadvantages; the biggest being online banking threats. And to tackle these threats, we have for you a quick list of 7 mobile banking security tips.
Always Use Official Mobile Banking Apps
The integrity or safety of a mobile app largely depends on its publisher. You might come across dozens of banking apps for your smartphone. But trust only the one that has been officially released by your bank. And the safest way to do this is by visiting your bank's official website, and following their instructions on how to download the app.
Like onlinesbi.com | axisbank.com |citibank.com| bankofamerica.com
Download Banking App Updates Regularly
When you download app on your Smartphone, it requires regular update to fix minor bugs or improve performance of app. If the app is not updated since last several months, it might be risky for you. When you update app, you will get protection against latest bugs and vulnerability and thus, can stop potential risk.
Besides the above top seven recommendations, few important precautions will also help you while accessing any banking website:
Secure your bank account, mobile and SIM Card within strong password.
Never reveal your password or account number on an unknown site.
Keep Auto lock option in Mobile.
Always log off completely after using a mobile banking site or application.
Look For HTTPS Web Browsers
When you enter any private information on the website, always check for URL that should initiate with HTTPS instead of HTTP. An extra "S" will help you to encrypting your online data during data transfer. HTTPS means the URL is equipped with SSL protocol that transfers your data such as banking information over the web in secure way through encryption. HTTPS Secure Sites
Pay Attention To Pop-ups Ads
While accessing any website, users find different pop-up, which may be of contact us form, software requirement, product advertisement, cookies, warning etc. So in spite of ignoring pop-ups especially while accessing mobile banking, you should pay attention to such pop ups to avoid potential threats. Read about This Fake Virus Alert Popup On Your Mobile Device
Avoid Using Mobile Banking Apps On Public Wi-Fi
Unsecured public Wi-Fi networks are always a no-no for visiting sites where you must sign in with your credentials. The same goes for mobile banking apps. The information you pass over such free networks can be easily stolen or intercepted by a hacker. It is always advisable to use your cellular Internet data whenever you wish to use your app for any kind of banking activity.
Avoid Links And Attachments
Mobile banking might also mean visiting the mobile site of your bank. While doing so, never click links received in an SMS or email that claims to take you to your bank's site. Access the site directly from your mobile browser. Also, never share any information about your bank over an email, SMS, or Beware of Fake Bank Phone Calls and online Phishing Attacks call.
Always Log Out Properly
Remember to sign out or log out of your mobile banking or shopping app once you are done using it. Most banking apps automatically log you out after a fixed period of inactivity.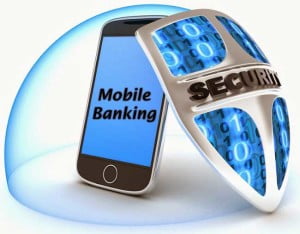 Never Store Internet Banking Information On Your Phone
It might be convenient for you to store your bank login ID and passwords on your mobile device, but it can spell disaster under certain circumstances. In the event of a phone loss or theft, all such data can get into the wrong hands and may inflict a damage on you which could be beyond repair.
Secure Your Phone with a Password
If your phone gets lost or stolen, it might become your biggest liability if it is accessed by an unscrupulous person. All your information including the apps running on your phone (especially shopping apps), could be easily exploited by anyone who has no intention of returning the device to you. Hence, to avoid such dreadful situations, always keep your phone in the auto-lock mode. You may choose from options such as Pin, Password, Pattern or Face Recognition mode. Using a pin or a password is more recommended.
You may also like to know banking apps security,
Use a Reliable Mobile Banking Apps Security
To conclude with an equally important mobile banking security tip, use a reliable mobile security app. Although the security app won't add to the safety of your banking app, it will ensure that you do not land on fake or malicious websites designed to steal personal and banking information. Furthermore, the app will also block fake and malicious applications from getting installed on your device.