Download photo and video from WhatsApp status: We are all very well aware of latest feature of WhatsApp status. And many of us search online for many times best status messages, videos, clips, or images. But, sometime you like your friends status image or video and want to download on your device for your status message. At this point of time this article How to download photo and video from WhatsApp Status? will help you.  Now in this fast rapid changing world of technology everything is possible. You are learn about how to save whatsapp status video of others with WhatsApp status saver. WhatsApp is the most popular instant messaging service available on the online world. Everyone use WhatsApp to communicate with others and here I am coming with a new tutorial about "Save WhatsApp Images and Video Status" which will be useful for some of you to copy WhatsApp status of others.
How To Download Photo and Video from WhatsApp Status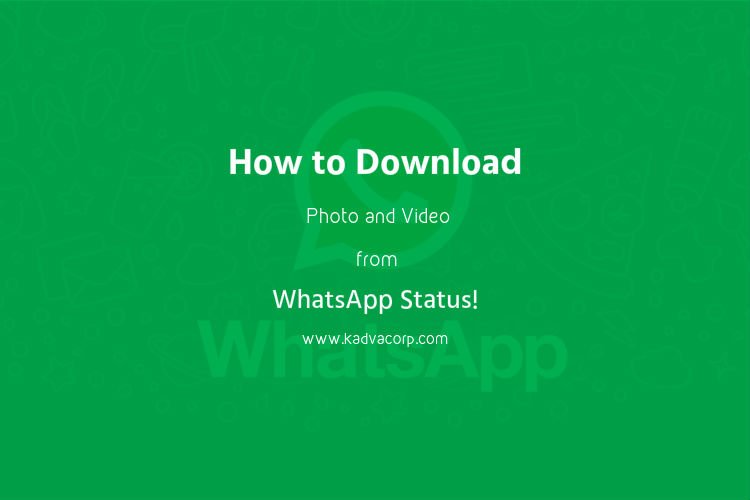 There are plenty of third party applications are available for download photo and video status. There are few of them have best usability and functionality on your smartphone for saving WhatsApp story status. Some of them I am going to discuss below. 🙂
How to save Photo and Video from WhatsApp Status:
For downloading others status story of WhatsApp, bellow are few step by step guide with video explanation on how to do it. Just follow it, and make your WhatsApp status more popular with fun, love or greetings.
Download Photo & Video from Whatsapp Status Guide:
Firstly, Update Your Whatsapp app Click here.
download whatsapp status saver application from the play store with below link.
Download App (this will redirect to google play store).
Install the application on your smartphone and run it.
Now, this app allows you to save photos and videos from others WhatsApp status.
Also Check out Video,.
Video explanation for download photo and video from WhatsApp status:
Important Note before Copy others Status Story:
It is important to note that WhatsApp has not given an option to save the Status or stories shared by other users for a reason and they are being available for only 24 hours for a reason. So make sure that you give respect to the privacy of other users and their status updates and not download the Status without taking their permission.
More on WhatsApp Tricks:
So, friends this is a small out of the way WhatsApp Functionality trick. And hope, with our above mentioned guide to download photo and video from whatsapp status of other help your. Remember WhatsApp user's privacy! Share this with your friends, also stay tuned for regular tips and tricks of most popular messaging app nowadays.