I know some of you were waiting for this update ? . It is here. Initially, Site was ranked on the 11th page of Google for targeted keyword but Now it is updated but yet, google has not crawled all the pages of the site.
So, here is the initial timeline of rankings of the site in google for targeted keyword.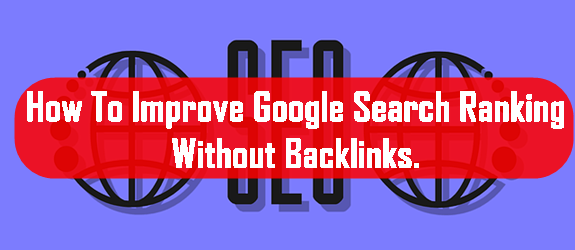 Timeline for rankings!
20/04/2019 – #106th position
22/04/2019 – #74th position
Currently, there are 3 articles on blog, 1 homepage (Static homepage, why?), and more pages Contact us and Privacy Policy. So, there are total 4+1+2 pages on the site but currently the pages that are indexed in google are only 6 and from them, 1 is deleted by me from the site because it was default Hello world! post of wordpress.
On the second day after purchasing the domain name, Site was ranking on the 11th page and the Author page was ranking. When I no-indexed the author page, Hello world started ranking instead of homepage. Funny things happened in the initial days were, I was having Having 800+ words content on the homepage but still, It was not ranking on the top 100 but, Hello world post was ranking on the 8-9th page for the targeted keyword.
Yes, Hello world was ranking on top 100 but homepage which is having good quality content was not rankings. Still, I have no idea why this is happening. I think it's brand new domain having some pages only is the reason behind this. Still, No exact reason.
From today, The age of the domain is 8-10 days and has 0 backlinks. Due to same reason, I think google is unable to understand how site is working. I think it will take around 1-2 weeks from now to rank the exact page for exact keyword.
As you know, I am not going to make backlinks for Affiliate site 1 till the end of the December because of Penguin update. Till then, I am going to rank using content only. Yes, It will take lots of content to rank any 1 page on the top 10 but Till december, I want to do that.
So, Now, What's the rankings? After posting 2-3 articles on the blog (only 1 is indexed), Current rankings in #67 for exact targeted keyword. Here is the updated timeline of rankings.
Timeline for rankings!
20/04/2019 – #106th position
22/04/2019 – #74th position
26/04/2019 – #67th position
11/05/2019 – #12th position now.
Yes, there is only 7 positions improvement in rankings but I am more happy for this rankings because now, Hello world is is not ranking which sucks! Moreover, Improvements are just because of content on the blog. I have not created any backlink for my affiliate site.
What things I did on the blog to improve rankings?
In the latest update on AS1, I was not having any content on the blog except Hello world post. So, One of my friend wrote content on the blog. With 2 articles on the blog, I got improvement in the rankings.
Moreover, I Have created the video related to my Affiliate site and Today, I am going to upload it on the YouTube so If Possible, I can rank the video too.
As the Author page and Hello world pages were ranking, which sucks, I De-indexed Author page and removed the Hello world post. Ranking those page is worst than not ranking homepage on the top 100, But after deleting them, One of my blog post started ranking which is good sign.
Soon, As I said, in 1-2 weeks, All the pages will get indexed properly and the homepage will start ranking too. So, this was it.
What are the mistakes I made till now?
The biggest mistake I made recently was submitting the Sitemaps to google and after that, Assuming that they are working fine. When I saw that none of the new articles were getting indexed, I opened up the Search console and saw that there are 404 errors on sitemaps.
I got the reason why articles were not getting indexed. After that, I solved the problem by re-creating it and problem was solved. So, you need to regularly check the search console to be sure that there is no 404 errors or any other errors on the site.
Conclusion : There were some problems with the site because of which, new articles and pages were not getting indexed. I solved them and Now it is working fine. Still, the site is on #12 position And I want it in top 5 positions in the first page for the targeted keyword. Let us see what happens. If you want to get direct updates directly in your inbox, You can surely subscribe to kadvacorp.com.
If you have any questions regarding my post, you can comment it down and I am here to solve it ASAP.