Thousands of years steeped in tradition have influenced Japan's architecture and interior design aesthetic, resulting in the serene and uncluttered style, known to the rest of the world as Japanese minimalism. This Minimalistic Interior Design together with Koichi Takada Architects, have completed a modern home in Sydney, Australia, as part of six residences for property developer CostaFox.
Surrounded by the sandstone cliffs of Sydney's iconic beaches, the interior has been inspired by Japanese minimalism and a reverence for nature.
Interior Design Concept derived from Japanese Minimalism and Nature
Western interior design trends have latched onto Japanese minimalism in recent years. This style is epitomized by simplicity of form and function with open, light-filled spaces. A key aspect of minimalist interior design is harmonizing with and reflecting nature through the use of natural elements, such as wood. Wood flooring keeps things simplified and streamlined; the natural texture of wood also adds warmth to living spaces. In addition to wood, other natural elements are incorporated, including plants and trees.
Using a neutral colour palette, with beige, brown, ivory, taupe, black, grey and varying shades of white, furniture and decorations are kept to a bare minimum, focusing only on the essentials. As a result, minimalist homes have lots of space, often with a light and airy feel.
Project Fact File:
When we are stepping inside, we see there's a small sitting area with a leather chair and wood slat wall that flows onto the ceiling.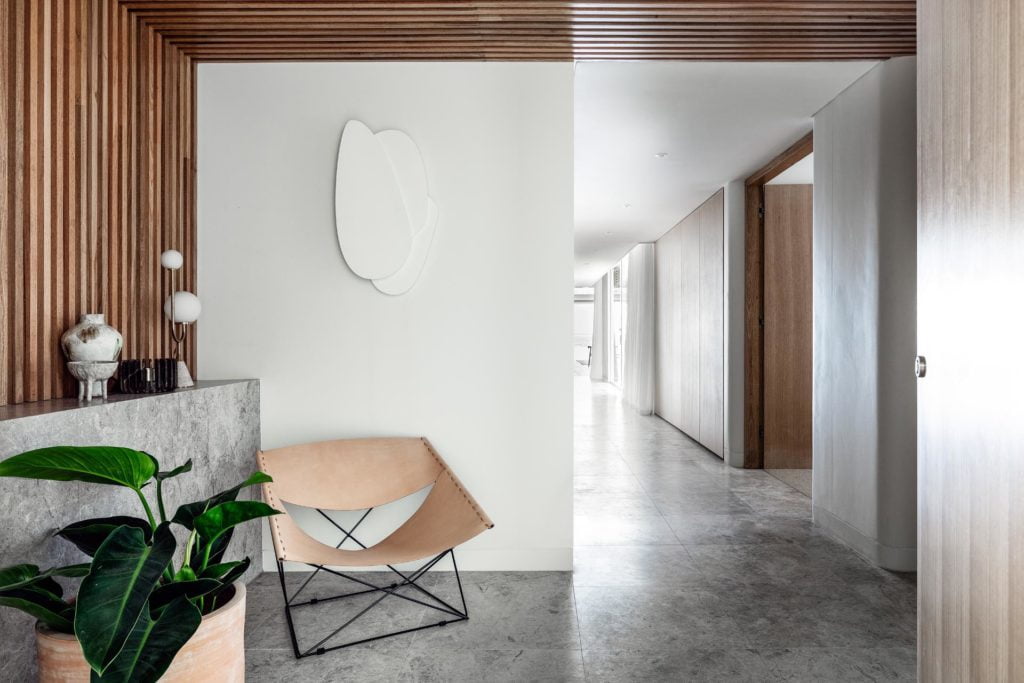 Living Room Interior
A large rug anchors the living room in the open-plan interior, while a low cabinet provides a place to display artwork, plants, and decor, and a curved sofa keeps things casual.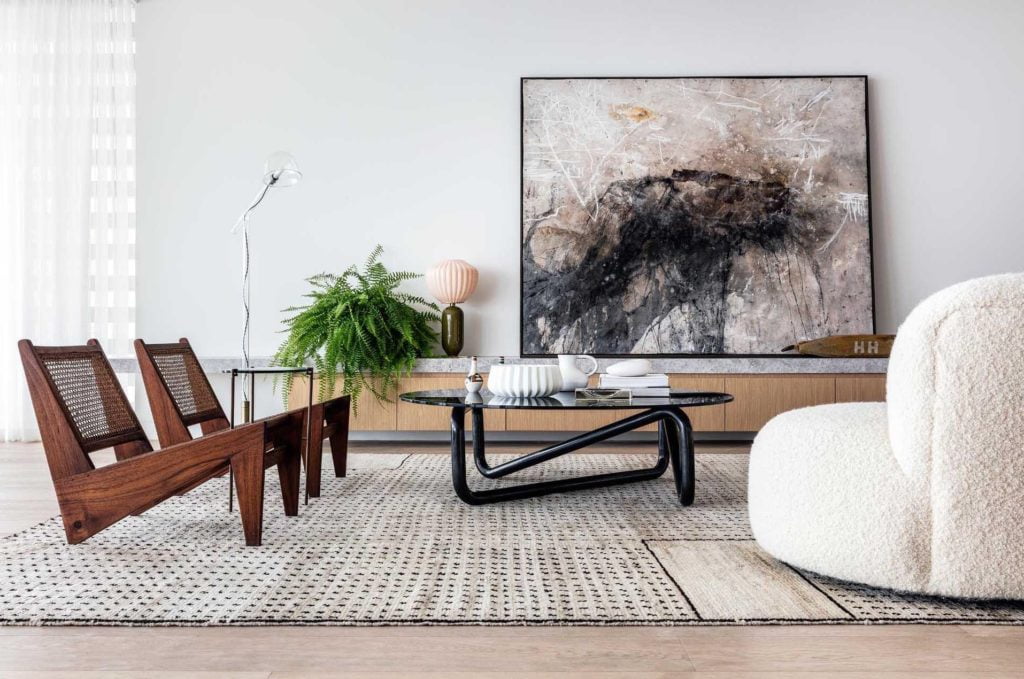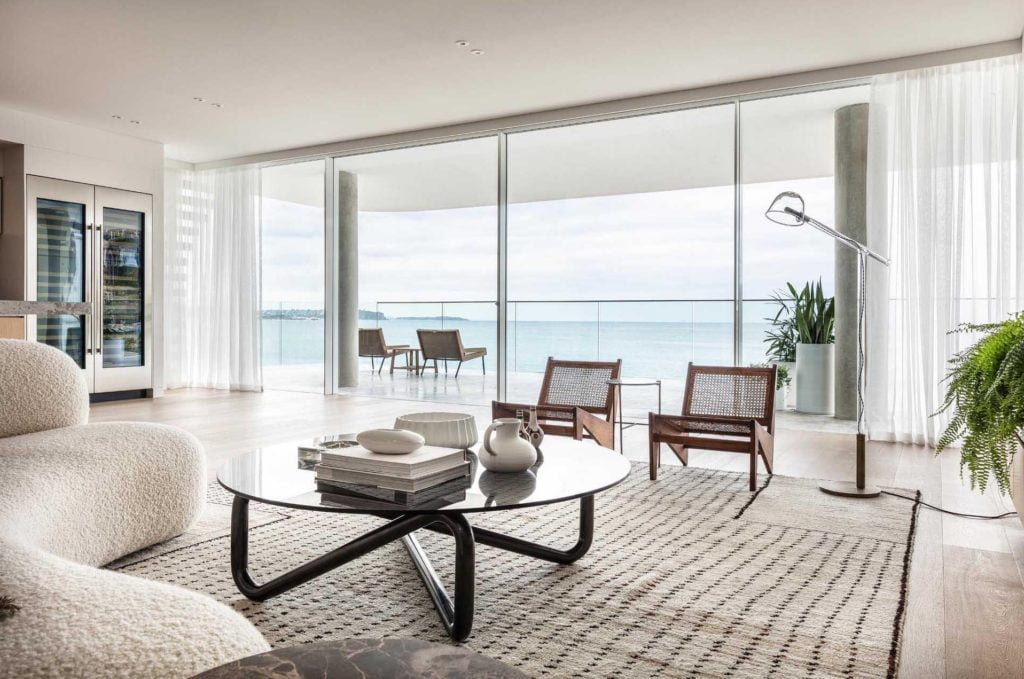 Kitchen Design
On the wall opposite the living room is the kitchen. A monolithic natural stone kitchen island is a sophisticated balance of sculptural and free-flowing form, while pendant lights hang above the end of the island that's cantilevered.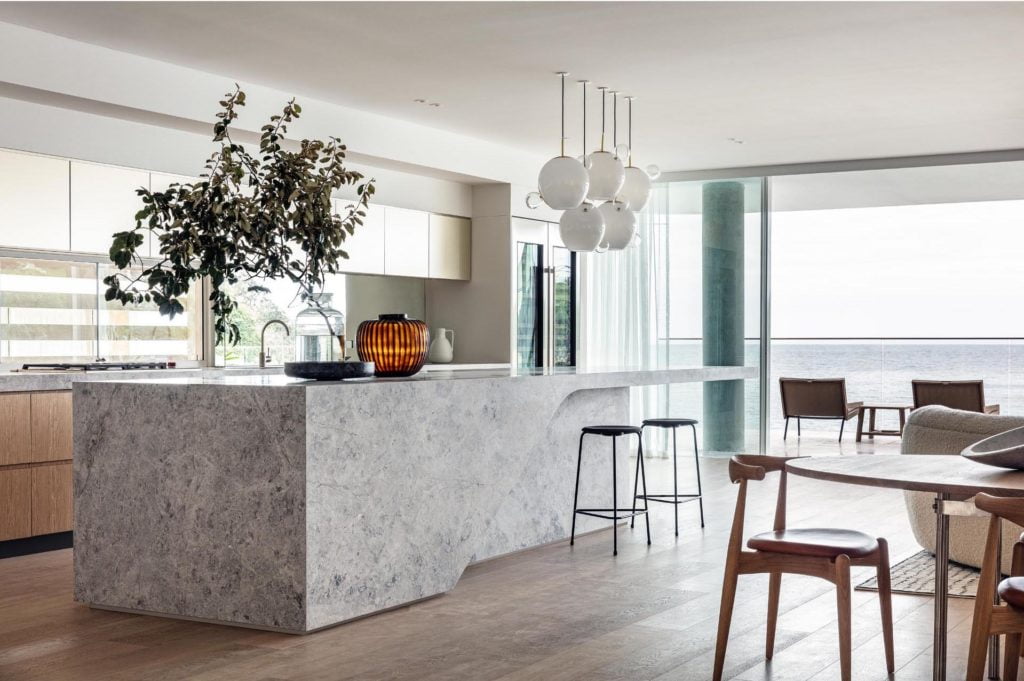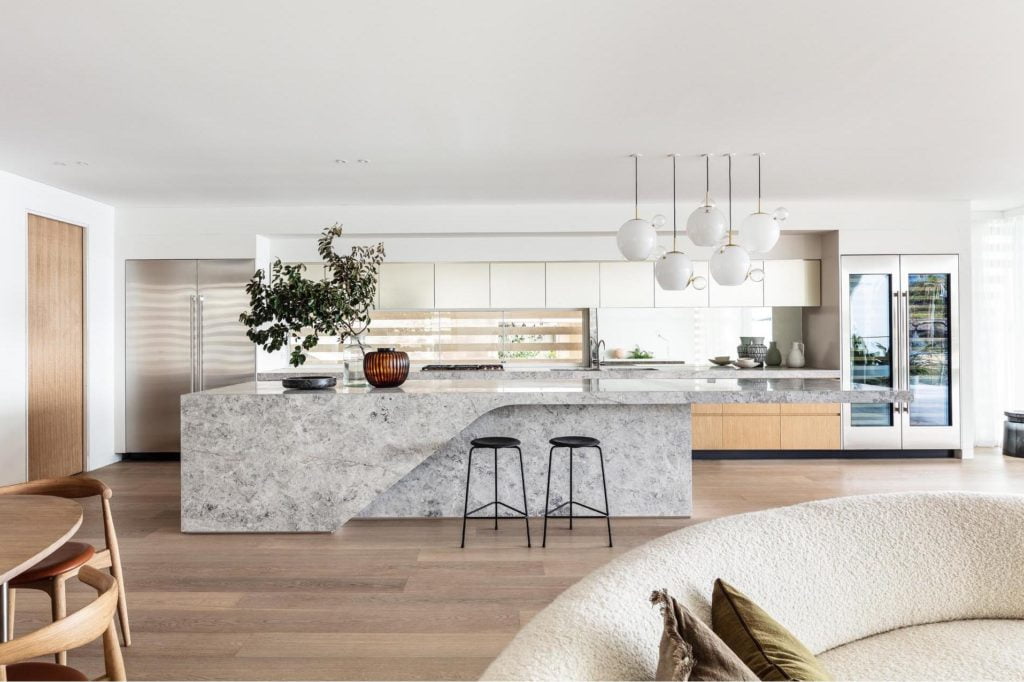 Dining Area Decoration
The dining room has been kept simple and modern, with an oval dining table and chairs, all of which are made from wood.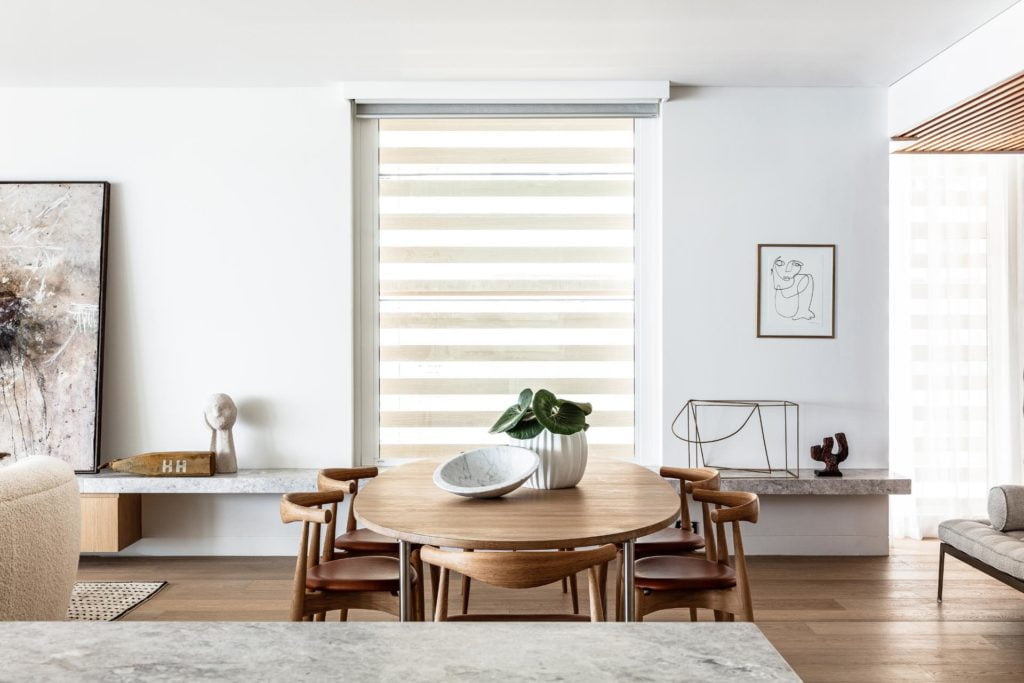 Home Office Interior
Next to the dining area is the home office. A floating stone desk lines the wall, while the wood slats make another appearance in the interior, this time on the ceiling.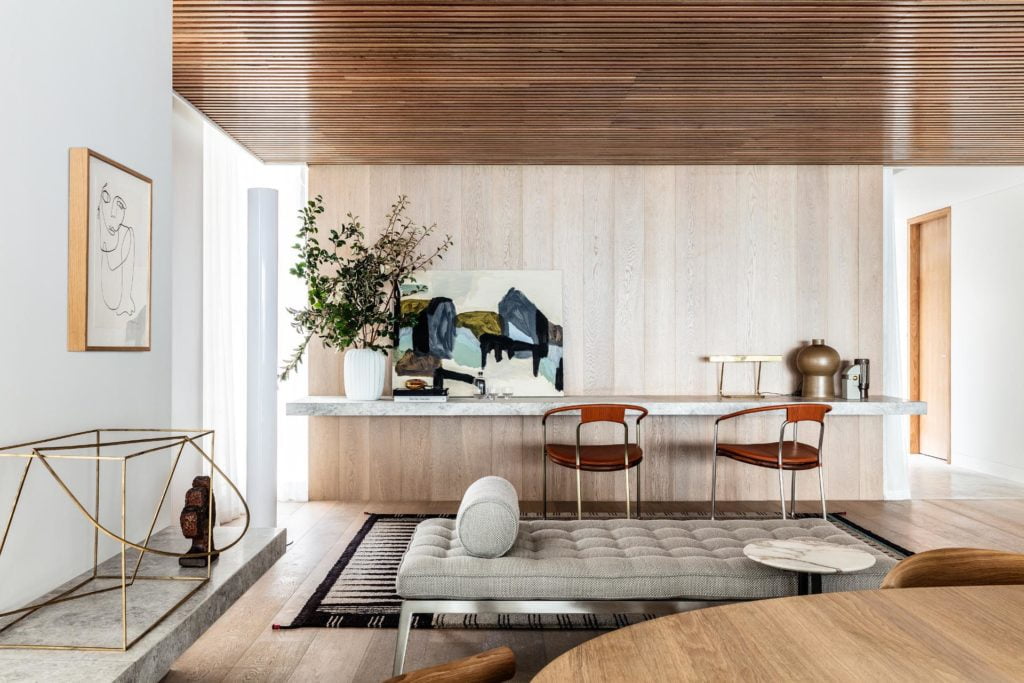 Master Bedroom Decor
In the master bedroom, a charcoal wall and grey curtains create a bold accent for the space. Adjacent to the bedroom is a walk-in closet that has plenty of storage for clothes and also includes a stone bench by the window.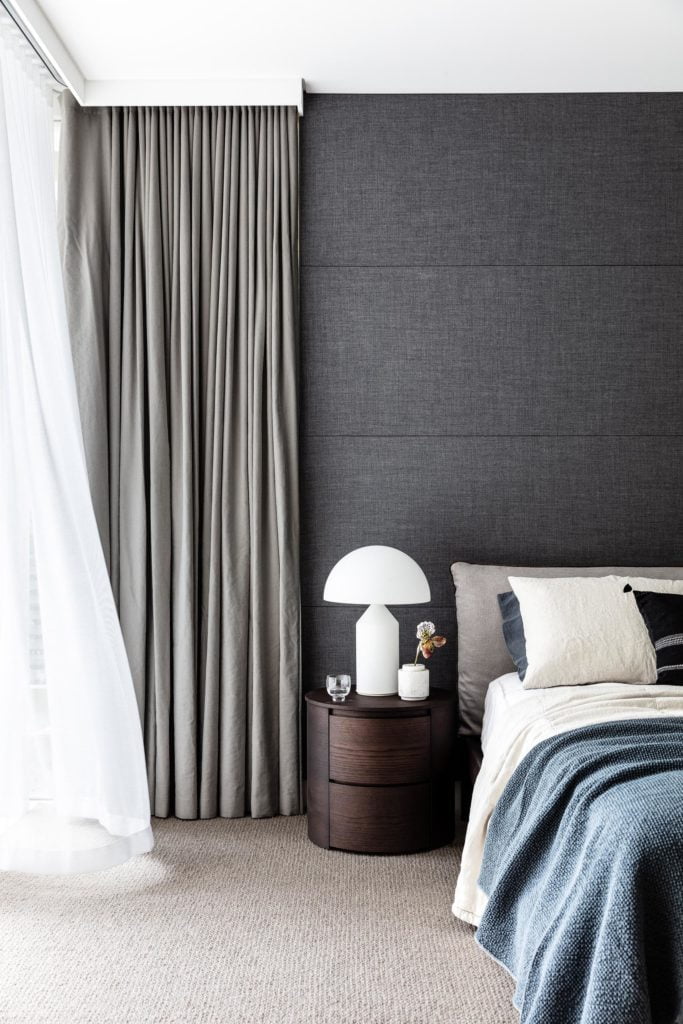 Master Bathroom Design
In the master bathroom, natural stone with a grey finish covers the walls and floors, as well as the vanity. A floor-to-ceiling frosted window allows the light to pass through but still allows for privacy.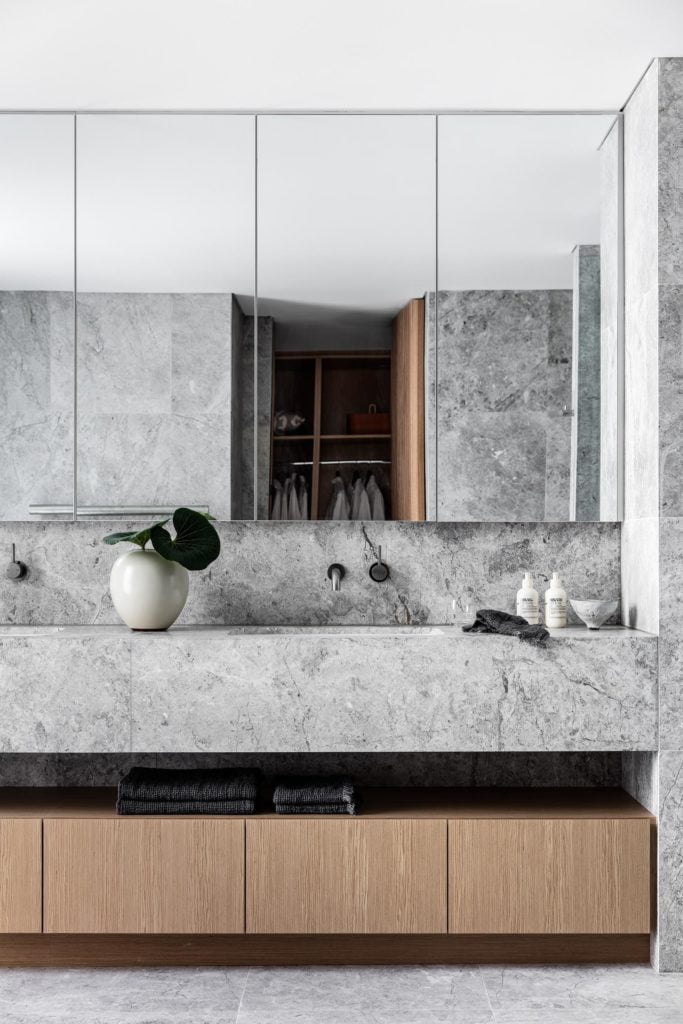 Off the hallway, two wood doors open to another bedroom, where a wood slat wall has been used to create an accent wall behind the bed.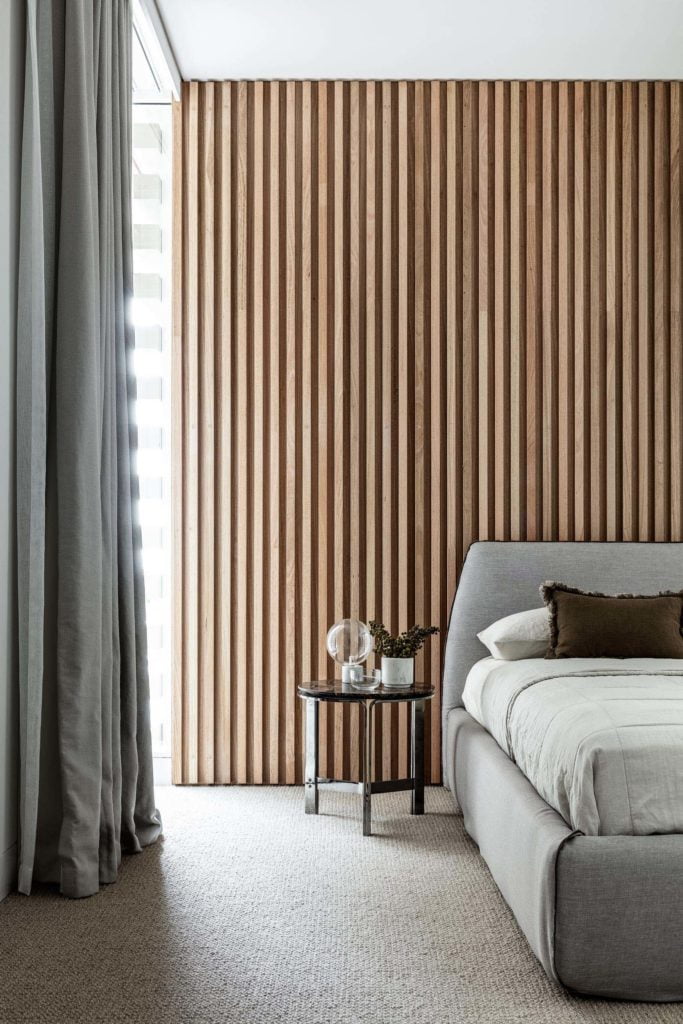 Final words
Japan embraced capitalism, turning away from its history and traditions, while striving for and championing the excesses of Western cultures. It wasn't until recently, as more and more young professionals in Japan yearned to reconnect with the simplicity and serenity of their cultural heritage, that the rest of the world became aware of the beauty and power of this traditional Japanese minimalism aesthetic.