Here is the best house features checklist: If you are looking for best new home features wish list that will desire to include in your upcoming house in recent future. Then, you are at the right place; because we are preparing a consolidated house features wishlist for you. And you will find best house features for your new home without any doubt. So, house amenities list going to be a huge subject for any designers, but we are trying our best to put all must haves when building a new home of your dream. This list of house features and amenities also help of prospective property buyers for what do home buyers look for in a house in upcoming years. This house features checklist has luxury house amenities ideas as well must have home amenities for modern comfort. With this features of an ideal good house, you can prepare your personal needs with respect to your budget and other requirements. So, your new home gets characteristics of a good house with value added appraisal. Also, guiding in the quality of an ideal home and how to add value to your home on a budget? So, let's start with our precious modern house features list with latest trends of amenities in the home improvement.
Latest House Features Wishlist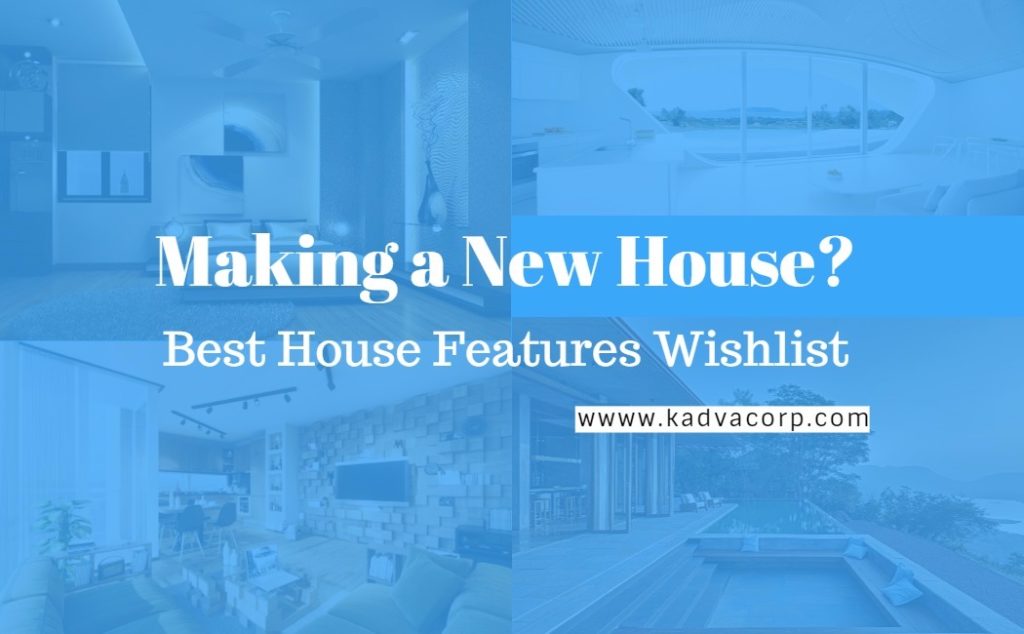 Best new Home Features:
Making a new house? Think about these latest home features in upcoming years.
---
Heated Floors.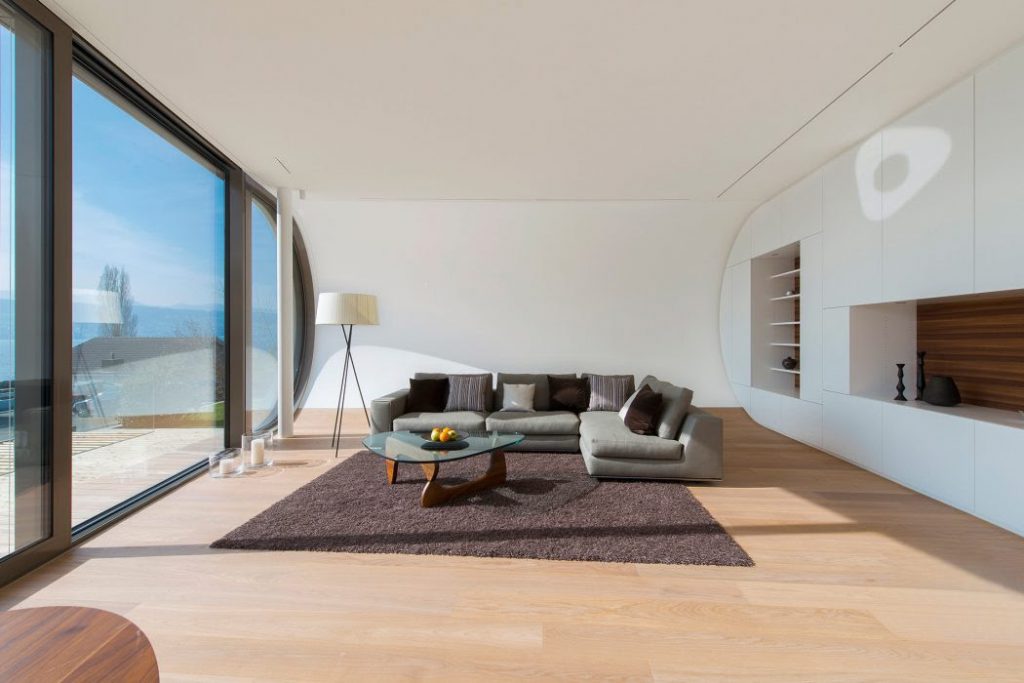 This is a feature to use for those are belonging to cold weathers like in Europe and North America, etc. Especially heated floor in the bathroom for warm tootsies after a shower, but this is more energy efficient and affordable.
---
Dual flush toilets.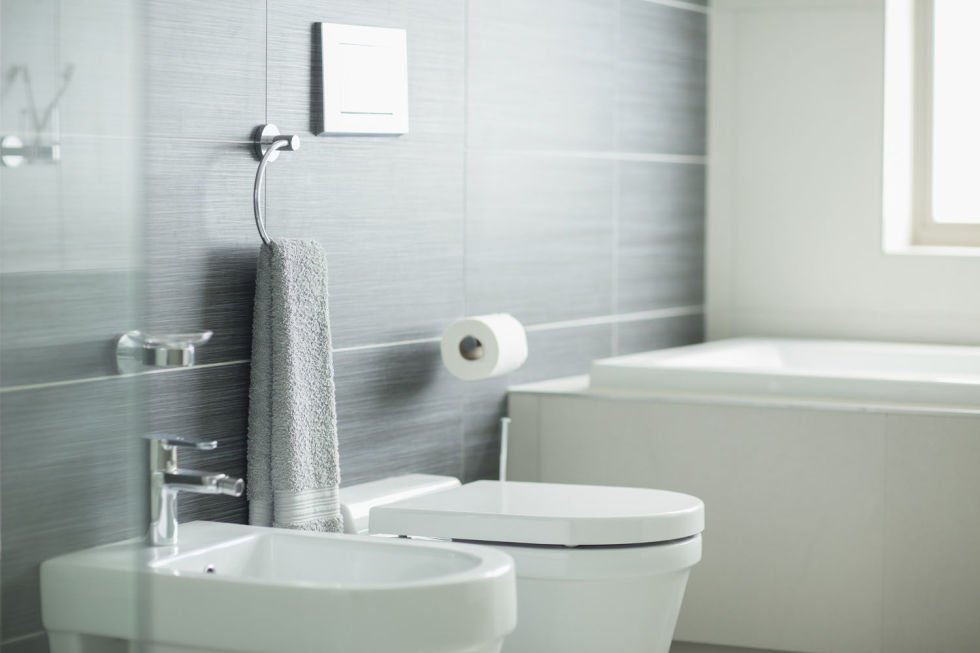 So, what is a dual-flush toilet? This is a type of toilet where you can get a limited water supply or you are in a mode of water saving. This feature is reducing a usage of drinking water in a combination of flushing and showering purpose.
Know more about,
---
Circuit breakers for your plumbing.
These devices detect a leak or break in your plumbing and shut the water off.
---
Laundry or wash area on the same floor as a bathroom.
This is a planning stage consideration. Because of nuclear family trends, you need to reduce a working load on family members by using the minimalist approach in house design.
---
Countdown timers for your bathroom/toilet exhaust fans.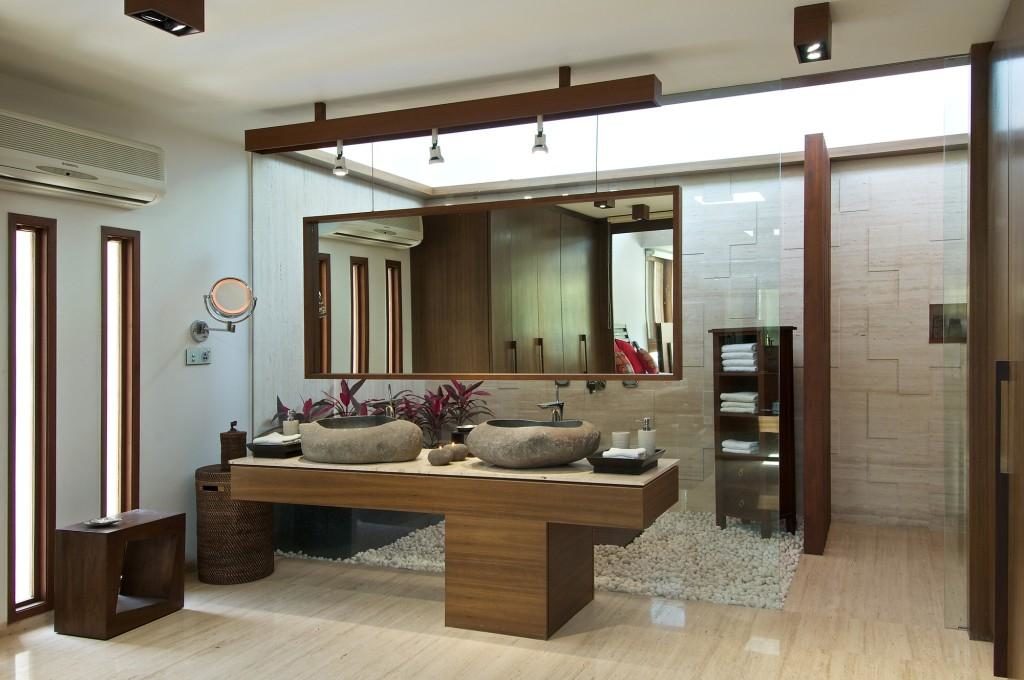 It's bad enough when someone uses the toilet and shuts the fan off before the air clears. The timer will keep the fan running long enough to clear the air and shut off. Better yet, control the bathroom lights and fans with an occupancy sensor. The fan will come on automatically (anyone can't forget to turn it on) with the lights and remain on for a few minutes after the toilet is vacated. Be sure to use LED lighting for energy efficiency. This house feature is a part of the smart home and home automation.
---
Server room.

This house feature is new in a way to compensate the requirement of placing a home automation and security camera storage. You need a space for your central media server and associated audio/video distribution equipment. These equipment are generated a lot of heat, so the server room needs a dedicated ventilation or an HVAC system.
Read more about server space here:
---
Nature-friendly driveway.
In your house front yard landscaping, are using environmentally friendly materials for pavement and car driveway instead of tar and asphalt. These nature-friendly materials are given relief from noxious smells or carcinogens.
Know more about:
---
Natural Swimming pool.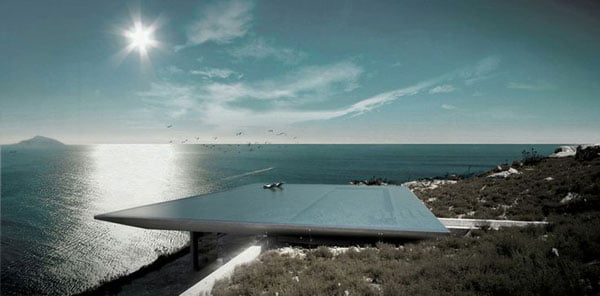 If possible, I say if possible. It depends on your house location. In country side or weekend house, there are you can use the natural swimming pool as one of your modern house features.
Check this out – Most Amazing Swimming Pools around the World.
---
Hiding eyesores inside the house.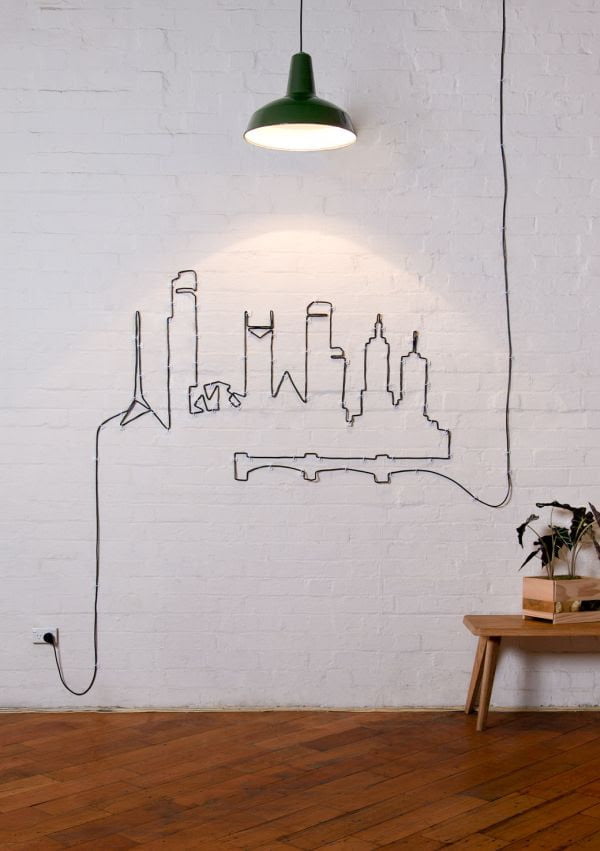 There are lots of open lighting fixtures, nifty power outlets, open wiring, etc. These necessary elements of day to day requirements are not avoided totally because of their functionality. But, with the smart design, we hide those in table drawer or bellow cabinet in the kitchen. You can read the entire article on how to hide eyesores in the house.
Must read,
---
Hidden doors and room inside the house.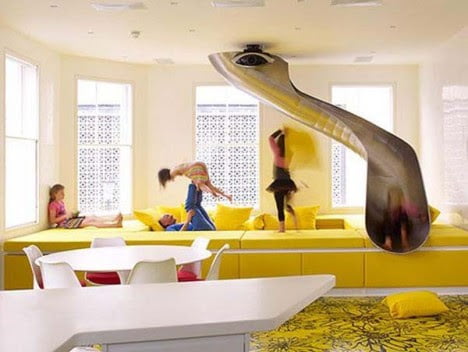 This is a mysterious house feature actually; you can add an out of box design concept to create hidden room behind the bookshelves or create a human tunnel from one room to another room. This is an element of surprise in your house. You can create child room or nursery with some forest like interior.
Check this for more examples of hidden rooms and passageways.
---
Accessible Terrace.
Your house is locating someplace where you get a beautiful vista around. Then, make proper planning of terrace are with small terrace garden, pool, barbecue, etc. This terrace lounge will serve as a family get to gather space.
Go through this terrace design ideas,
---
Craft room/workshop/reading nook.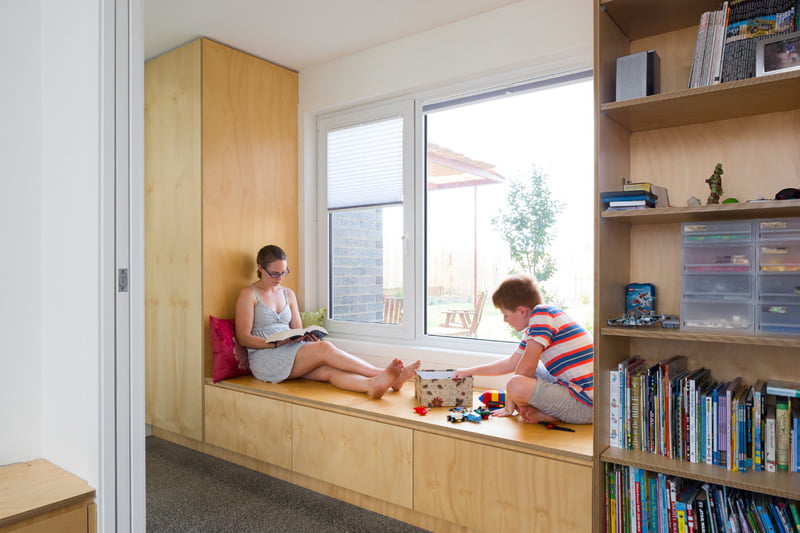 You need a space where you can spread out the hobbies that you are working on, without having to clean it up before any guest comes. Make a lot of storage and shelves in that room. Include a sink or small wash area to prepare for you. Check out All Time Best Reading Space Ideas That Inspire Your Creativity.
---
Cast iron drain pipes.
Why are cast iron drain pipes so important in new house features? When someone uses the upstairs toilet above the living room, all your guests will hear it if you use plastic drain pipes. Using cast iron drain pipes above the bottom floor will silence this noise. Plastic pipes are fine in the crawl space or below grade.
---
Installation of the solar system.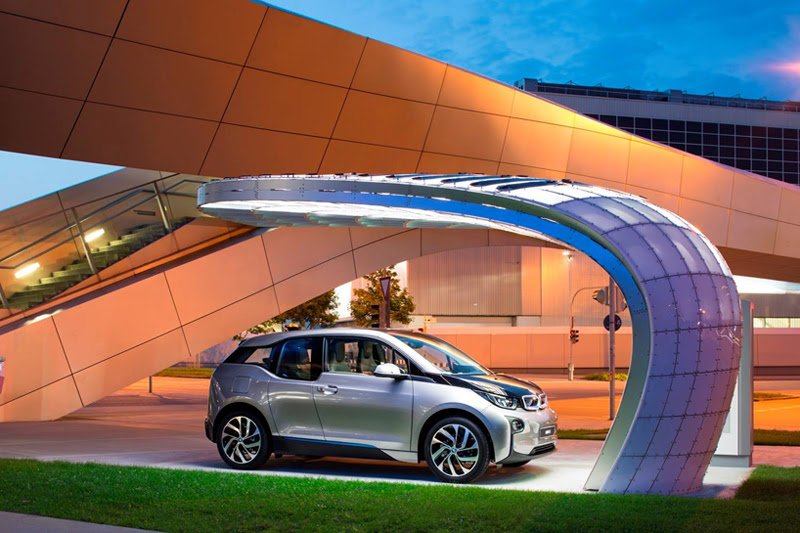 Contemporary house features like solar panels or solar technology can be integrating at a time of home designing stage. Don't think about it after; also get the subsidy from the Government. Thinking about the solar system at a design time doesn't spoil your home elevation and exterior look. You and your architect find the best solution for solar panels installation with house elevation.
Check solar energy future,
---
Tankless electric water heater.
If, you are installing a solar system, think about tank-less water heater for your bathroom. This will save your space and look elegant.
---
Electric charger point for vehicles.
Think about a garage or external charging point provision with high amps. May some day you can buy an electric car or two wheeler.
---
Gray water treatment (STP).
This house features are saving your cost of the monthly water bill. When you are building a house with front and back yard landscape garden. A drip system or grey water is an efficient way to have a lush garden with minimizing your garden maintenance costs.
---
Outdoor Wash or Open bathroom space.
This house feature will help you if you have a pet. Also, work with dirty children when they get muddy. Make a waist high platform to easily clean it. Check out Pictures for Bathroom Wall Decor Stickers and 3D Wallpaper Ideas.
---
LED lights.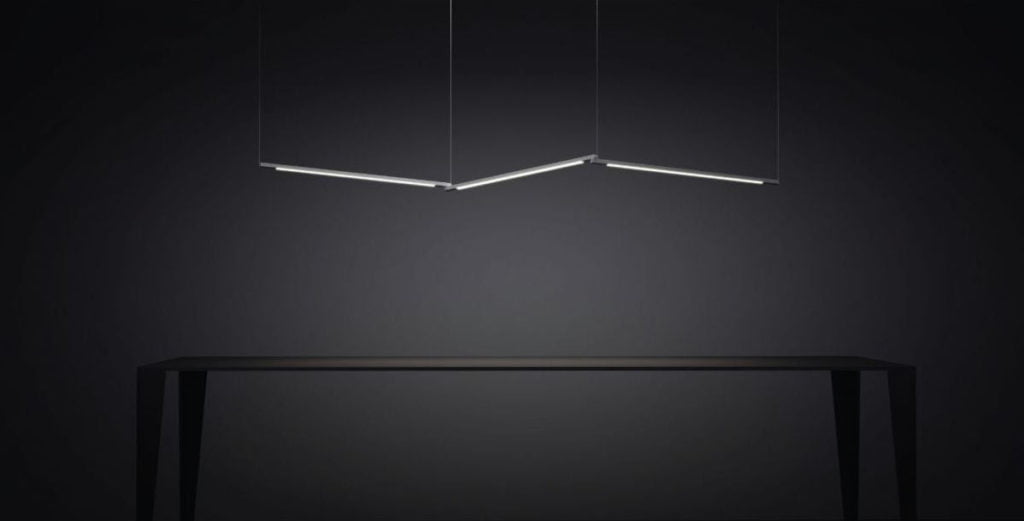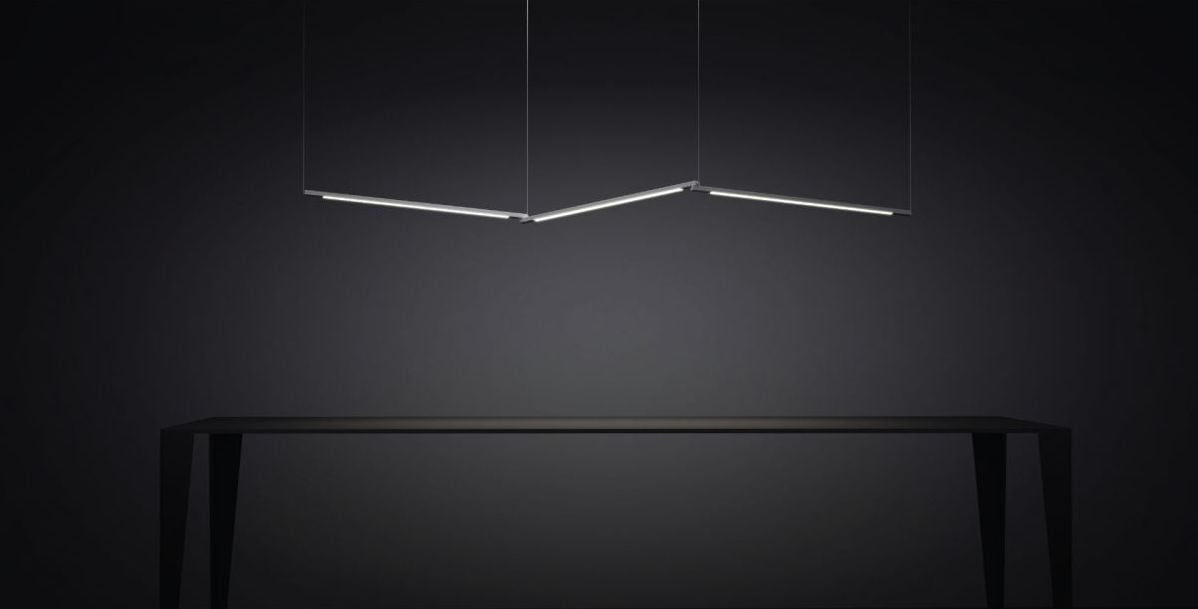 LED lighting is becoming a popular house feature nowadays. Add a high quality, dimmable led lights in all your fixtures. Buy in bulk to get extra deals and benefits from the dealer. Check Amazon Echo! You love it. Also, consider putting some smart lights. They are LED, can be easily programmed by anyone. Acts like a normal light bulb, if you don't feel like using home automation.
Check our LED archives,
---
Structural feature Heat Sink.
Heat sink feature will help you to reduce your house heating bill. Also, some structural technology will help you to reduce cooling bills, also. Like hollow slab or waffle slab technology, double wall system etc. These are the house features – incorporating at a time of house planning.
---
Sunken Living Room.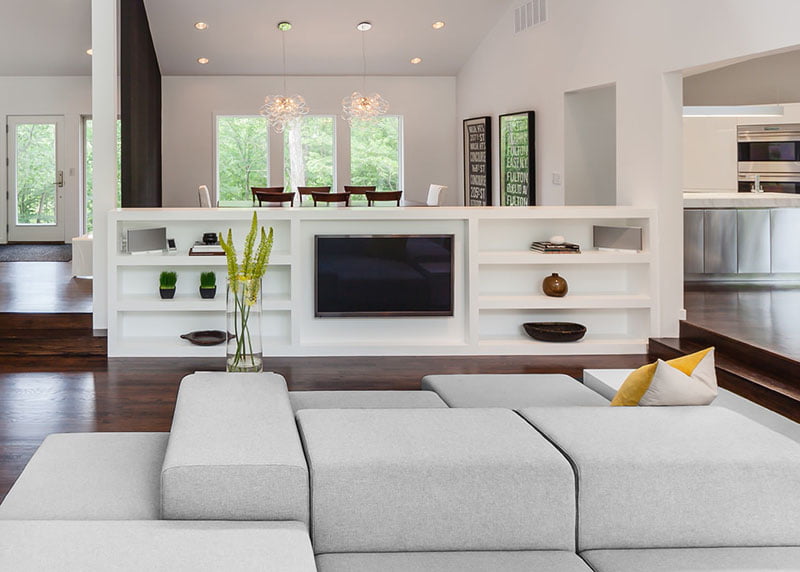 This is a space dividing idea to create cozy living space effect in your living area. Know more about Living room wall art ideas – Creative wall decorations pictures of paintings, mirror, pieces, murals, posters and more!
---
Hidden Parking.
Using mechanical system in sort of space area. Make your car parking below your garden space or flower bed. Check out Cool Garage Ideas for Car Parking in Modern House Architecture.
---
Backyard Movie Wall.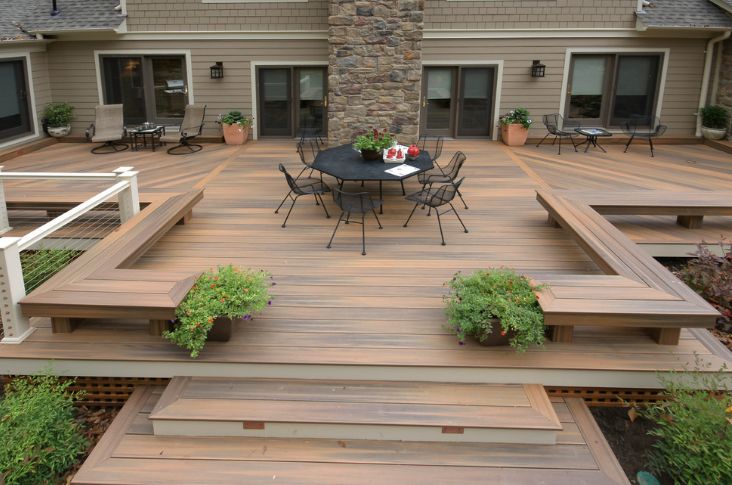 Create a wall in your backyard, which solves a purpose of outdoor projection wall for movie projection. Your family and friends are enjoying a movie in the open air in weekends. Example of Contemporary Smart Ranch House Style Architecture and Plans Example.
---
Hanging Bed.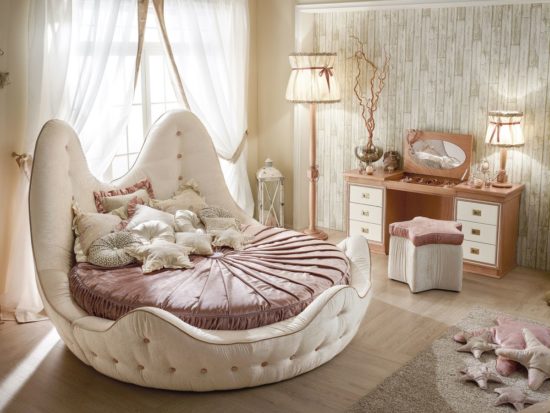 Generally, we are in knowledge of bed, that place on the floor or cantilever from the wall. But, if you wish, you can hang your bed from the ceiling, like a swing.
---
Multipurpose Table.
Is your dining table serve as a place for family gathering at an eating time. Think about that same dining table convert for a billiard table or table tennis.
---
Nooks in the house.
Creating lots of nooks for different activity inside your home. Reading nooks, hiding nook, playing nook, sleeping nooks, seating nooks, etc. This nook will give you a personal security and relaxed from day to day activity.
Know more about.
---
Air curtains.
This house features allow air inside the house and prevent to enter bugs inside the room. Also, blends with the entrance and window decoration. It will prevent temperature difference.
---
A washable mat spring floor for the kitchen.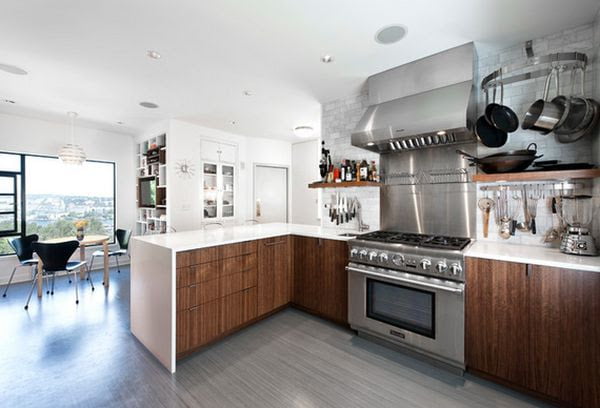 This kitchen mat is saved backs and knees with flooring that is shock absorbing and eases tension. So, you cannot tire, while standing on it for a long time.
---
Window seats.
People love to be next to the light of windows. Create a seating place with your window is add a functionality as well class.
Read more about Bay Window Ideas.
---
A secret entrance and exit.
Laundry chute.
Climbing wall for children.
Fun with lift.
Inside Garden.
Courtyards.
Gardens.
Living walls.
Rooftop decks.
Design features in house making.
Think about the proportion of a space. At the same time, the color combination of interior and exterior decoration is an important factor.
---
Floor Coverings.
Floor coverings may be wood, tile or carpet of the same color or a darker hue than the walls. Area or throw rugs may then be added to add interest, color or texture. Rugs also serve as protection from dirt and scuffs.
Insulated glass in uPVC windows for better sound and thermal comfort.
Thermal insulation on terrace and heat reflective coating on all external surfaces.
Led lights for better efficacy of lighting fixtures resulting in 40 % saving in lighting.
Inverter based Air conditioning to ensure at least 30 % energy saving in HVAC Electricity.
Well equipped Servant area with provision for dish washing, washing machines and dryers having provision for treated fresh air in the basement. Pantry and toilets in the basement are duly ventilated having adequate natural light thru skylights and ventilators.
Modular Kitchens are well equipped with built in oven, microwave, hob, chimney, RO water, Geysers having the provision of air-conditioning with an arrangement for ventilation as per international standards. Check out 100 Small Kitchen Designs Ideas with Modern Look.
Landscaped sunken courtyards with provision for rain water drainage.
Rain water harvesting system.
The waiting area for driver, attendants, and Guards at parking level.
Separate arrangement for keeping broom and housekeeping material in specially created boxing.
Ample wardrobes having large mirrors in each bed room/toilet.
Well equipped air conditioned guard room with monitoring stations of CCTV and fire panel.
---
Know more about House Design.
Conclusion: First the basic house features – When building a house, you're building a weatherproof shell to live in. You're not building furniture or paintings on the walls, you're making a shell. Therefore, you need to have a clear idea of your functional demands, and all the time try to separate "need to have" and "nice to have". Remember, every square meter you want, you will have to vacuum clean for the next 20 years. Stay tuned with us for more updates on house making and planning trends.